Inspired by Vintage Poster Art and Live Music
I've always had a bit of a love for vintage poster art. They're clean, full of bold colors, capture a moment in history with an embedded story, and in a way that's uniquely expressive, often even more so than a photograph. They are an artists expression, as well as a piece of art.

Variants in the poster world refer to the shift from the norm with the addition or swapping of colors. We like to embrace the variant concept by experimenting with fermentations that incorporate real ingredients and the bounty of mother nature. They are a shift from our main line of Ginger Beers, tell their own story, and equally capture a seasonal or unique moment in time.

Continuing in that theme, the artwork for G's Variant Series labels are inspired by poster art that depicts lifestyle moments such as travel, concert, movies or food & beverage. With that, please do come on G's storytelling journey, and check out our Variant Series.
Wild One - Fermented with fresh Mint & Lime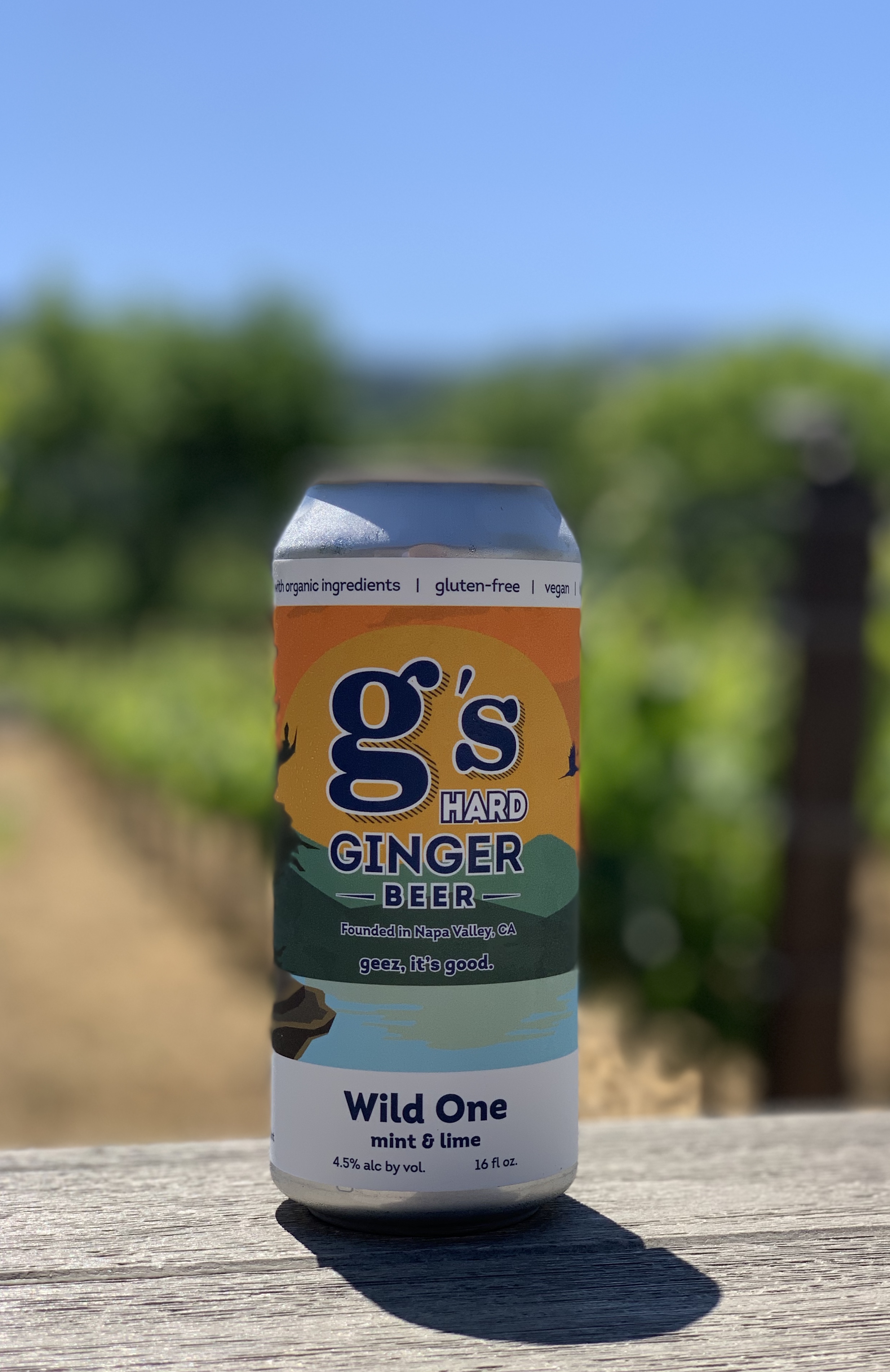 Spring 2019 - Only 20 barrels brewed (150 cases)
The first in our Variant Series. Wild One screams Spring, with its bursting aromatics of fresh mint & lime, and a refreshing and clean, lasting palate. You'll delight in enjoyment, and enjoy with delight!
Wild One takes influence from a vintage Tahoe poster, that showcases all the beauty of this Northern Californian Lake and Mountains, shining abundant sun and the sense of clean Spring air.
Summer Vibes - Fermented with Passionfruit, Orange & Sea Salt
Summer 2019 - Only 20 barrels brewed (150 cases)
The second in our Variant Series. Summer Vibes fermented with Passionfruit, Orange & Sea Salt. Brilliantly tropical, with vibrant aromatics and a refreshingly tart, subtly mineral and balanced dry palate that just makes you wanna smile :) With zero sugar and zero artificial sweetener, it's real, clean and super tasty!
Summer Vibes takes influence from vintage surf posters of Bondi Beach and Hawaii, that showcase the classic summer beach and boarding vibes.
Downloadable Wallpapers
Coming Soon…
More Variants Coming Soon…
Fall 2019